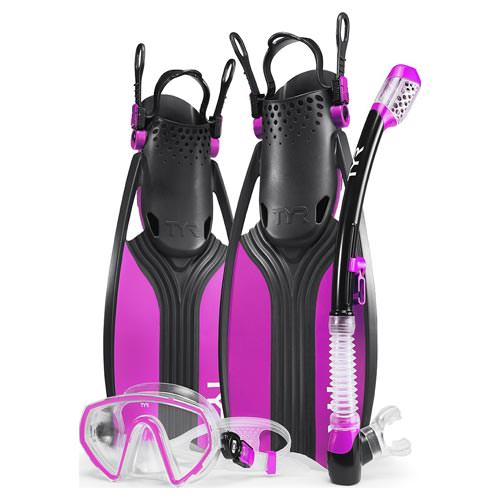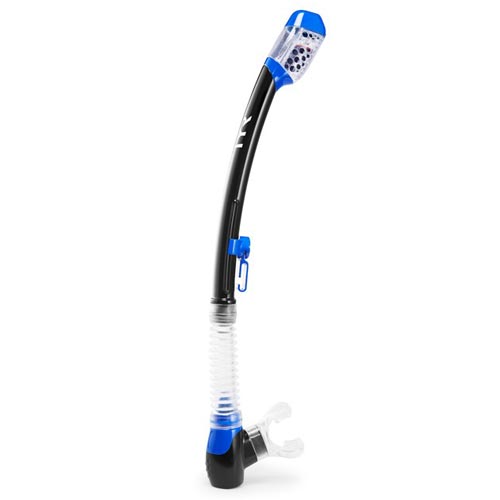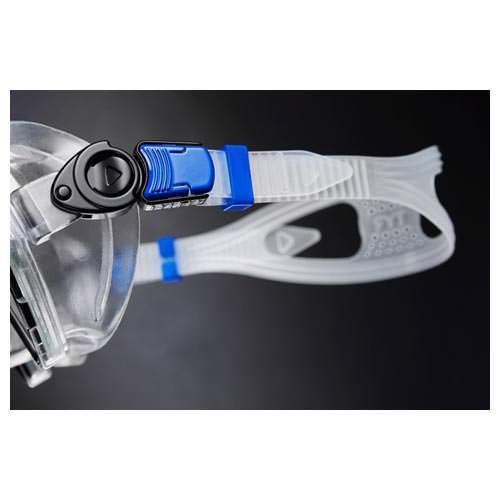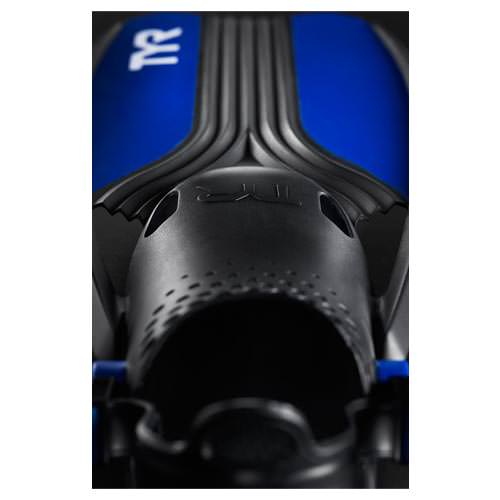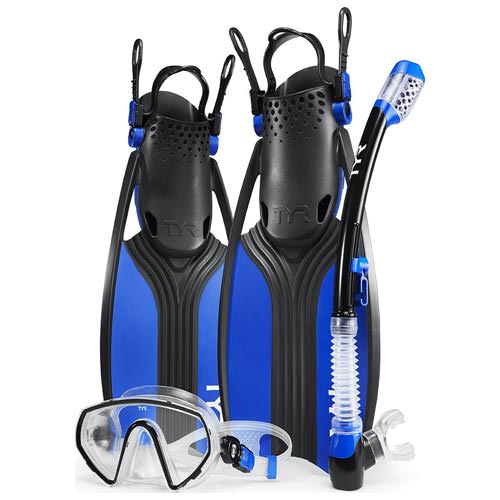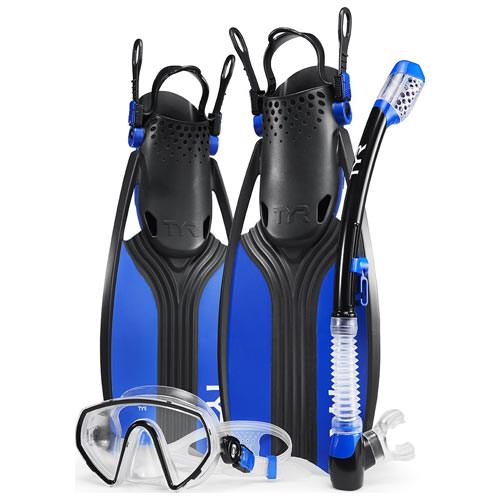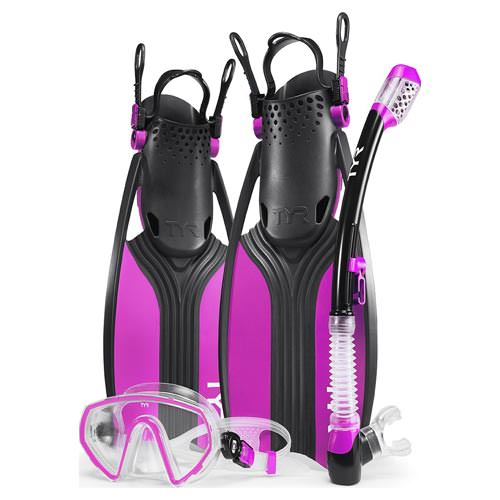 TYR Voyager Snorkel Set
- Pink / Medium
This item is IN STOCK
This item is TEMPORARILY OUT OF STOCK
Usually Ships Within 1 Business Day
Expedited Shipping Available
Item Details
TYR Voyager Snorkel Set
Every voyager knows they need the right equipment for wherever their adventures take them. The Voyager Snorkel Set is a trifecta for your underwater adventures with each piece of the set equipped for quick and easy release for your ease and comfort. The mask offers increased peripheral vision so you don't have to miss a thing. The dry top snorkel is made with Hydroflex technology to prevent any kinking of the tube to protect the airflow. Its silicone mouthpiece with reduce jaw fatigue.
The fins are also made with Hydroflex technology. The closed foot design improves foot support while the side vents allow water drainage. The treaded soles increase grip while the fins are mildly curved to give you the most power and movement out of your kicks with minimal energy requirements, sparing you lower leg strain.
The mesh bag the set comes in is also perfect for voyaging. It comes with a hand grip at the top and a shoulder strap to free up your hands. The mesh front and base is great for drip drying on your walk back from the beach. A top pouch holds the mask in place so you're not fishing around for it. It's great for holding phones and keys too.
The TYR Voyager Snorkel Set features include:
Quick and easy release design on whole set
Dry top snorkel with Hydroflex technology to prevent kinking
Silicone mouthpiece
Mask offers increased peripheral vision
Fins offer maximum movement with minimal energy output
Closed foot pocket with treaded sole and and side vents
Mesh bag for easy drip drying
Hand and shoulder strap for easy carrying.
Sizing:
Small: Men's 5-7 | Women's 6.5-8.5
Medium: Men's 7-10 | Women's 9-12
Large: Men's 10.5-13 | Women's 12.5-15