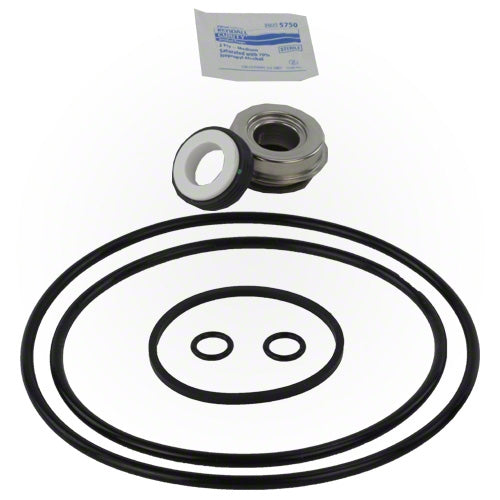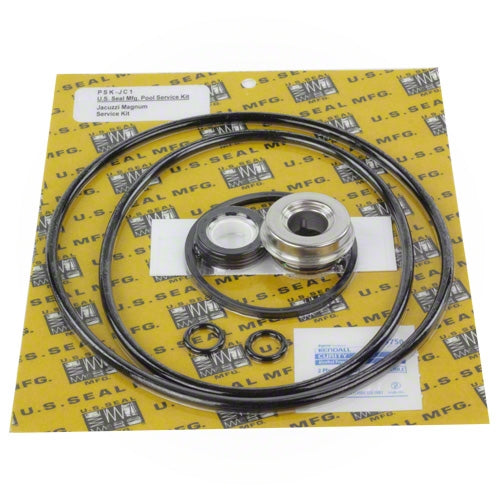 U.S. Seal Pump Service Kit PSK-JC1 - Magnum Pumps
This item is IN STOCK
This item is TEMPORARILY OUT OF STOCK
Usually Ships Within 1 Business Day
Expedited Shipping Available
Item Details
U.S. Seal Pump Service Kit PSK-JC1
PSK-PU Pump Service Kit for the following Pumps:
Kit Includes:
(1) Diffuser Square O-Ring
(2) Plug O-rings
(1) Strainer O-ring
(1) Case O-ring
(1) Seal Assembly (PS-3865 - Viton/Graphitic Plastic SS with Polished Ceramic Seat)
(1) Alcohol wipe to clean seal faces before final assembly.
Note:
Unlike similar pump kits, the U.S. Seal Pool Pump Service Kits include Viton Seals that are specifically designed to be installed in demanding pool and spa applications such as systems using salt chlorine generators, ozonators or hydrogen peroxide based sanitizers. These seals are an upgrade from standard seal assemblies and offer better resistance to abrasion, heat and chemicals due to the Viton elastomer, sintered carbon graphite rotating face and polished ceramic stationary face.
U.S. Seal PSK-JC1