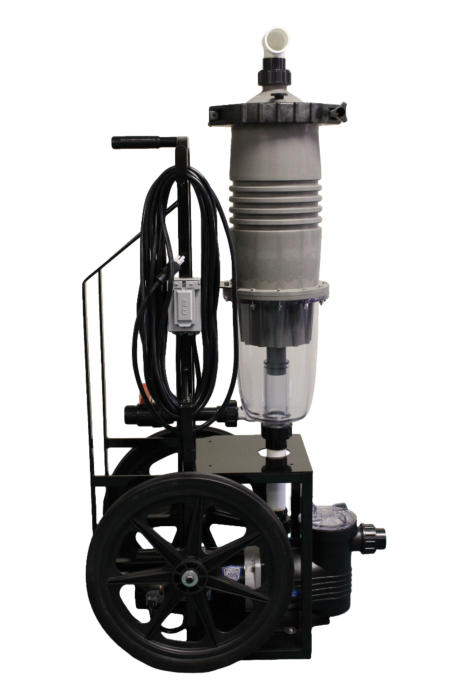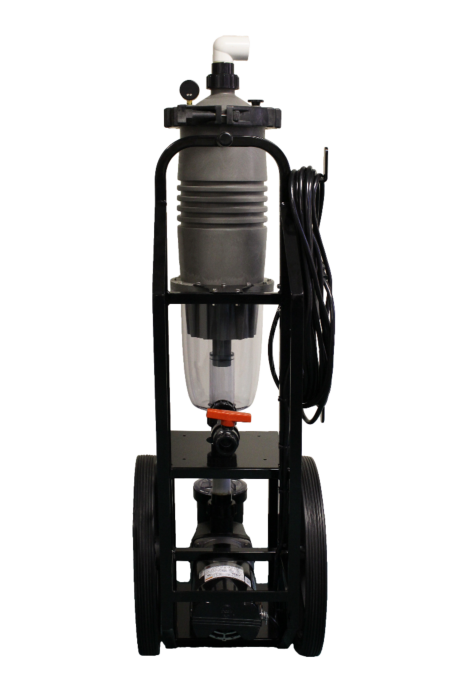 Waterco Ultra-Vac MultiCyclone 12 Portable Filter and Vacuum System
This item is IN STOCK
This item is TEMPORARILY OUT OF STOCK
Expedited Shipping NOT Available
Not Available Outside Contiguous US
Item Details
Waterco Ultra-Vac MultiCyclone 12 Portable Filter and Vacuum System
The Ultra-Vac MultiCyclone 12 Portable Filter and Vacuuming System is designed for temporary filtering options for pools and spas and for vacuuming your customers pool without using their filter system and clogging up their filters.
Mounted on apowder coated steel hand cart with a1 horsepowerself-priming pumpthat is fitted GFCI ON/OFF switch and 50' power cord.
The Ultra-Vac MultiCyclone 12 is supplied with a1 Horsepower pump, MultiCyclone 12 Centrifugal Filter and 75 square foot cartridge filter. This is the perfect tool for the pool service professional.
Features:
Dual stage centrifugal portable water filtration system
As MultiCyclone Ultra's centrifugal section filter pre-filters up to 80% of the incoming dirt load, the capacity of its 75 square foot filter cartridge is magnified by up to 5 times
MultiCyclone Ultra's sediment chamber is easily cleaned by opening its purge valve
Quick fit unions for easy installation
Hydraulically efficient design
Powder coated steel hand cart
Hollow thread tires
GFCI Protected ON/OFF Switch
Specifications:
Cyclones: 12
Pump: Self Priming, 1 HP Pump
Filter:

MultiCyclone 12 Ultra

Plumbing: 1-1/2"
Minimum Flow: 10 Gallons Per Minute
Maximum Flow: 59 Gallons Per Minute
Cartridge Filter: 75 Square Feet
Maximum Pressure: 50 psi
Cord Length: 50 Foot
Waterco 16V1275