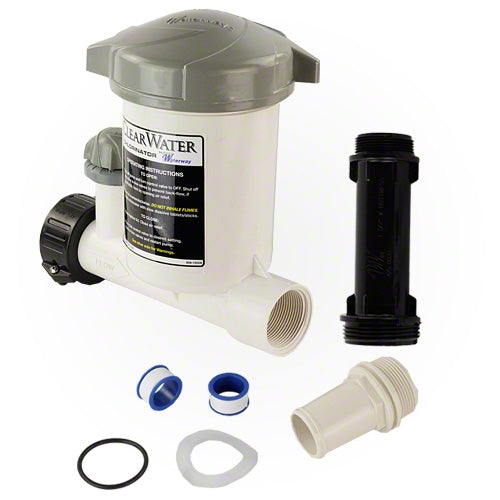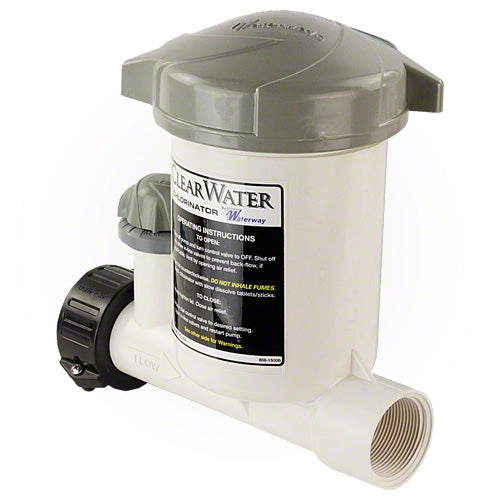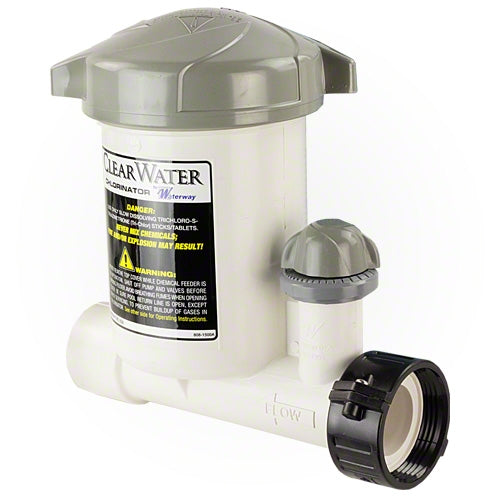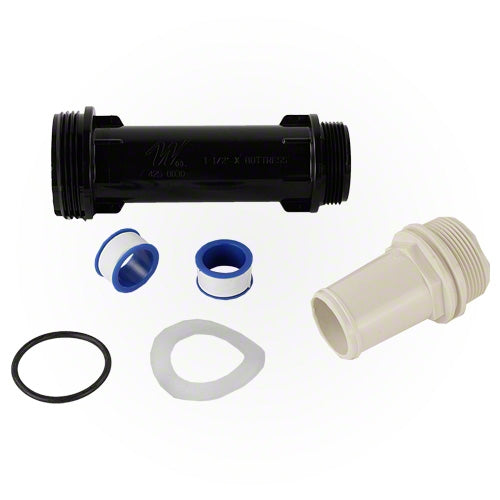 Waterway ClearWater Chlorinator CAG004-W
This item is IN STOCK
This item is TEMPORARILY OUT OF STOCK
Usually Ships Within 1 Business Day
Expedited Shipping Available
Item Details
Waterway ClearWater Chlorinator CAG004-W

ClearWater Above Ground Pool In-Line Chlorinators are easy to use and even easier to install. The ClearWater chemical feeder has a built in check valve to prevent the backflow of water into the chlorinator and the internal chamber design improves performance. The feed dial is easy read and adjust for proper dosage settings.

ClearWater Chlorinator Features:

Works with 1 Bromine and Chlorine Tablets or 3" Chlorine Tablets

Holds up to (4) 3" Chlorine Tablets

A check valve prevents backflow of water into chlorinator

Internal chamber designed for improved performance

Safe and simple operation

Plumbing - 1-1/2" Intake (Multi-Port Valve Adapter) and 1-1/2" Hose Adapter

Made in the USA
Installation:

The chlorinator includes a fitting that allows it to easily attach it to your pool filters multi-port valve and a hose adapter to attach your filter hose that goes from the filter to the pool. Installing the Clearwater above-ground pool chlorinator is simple and quick with installation typically only taking a few minutes.
Waterway CAG004-W