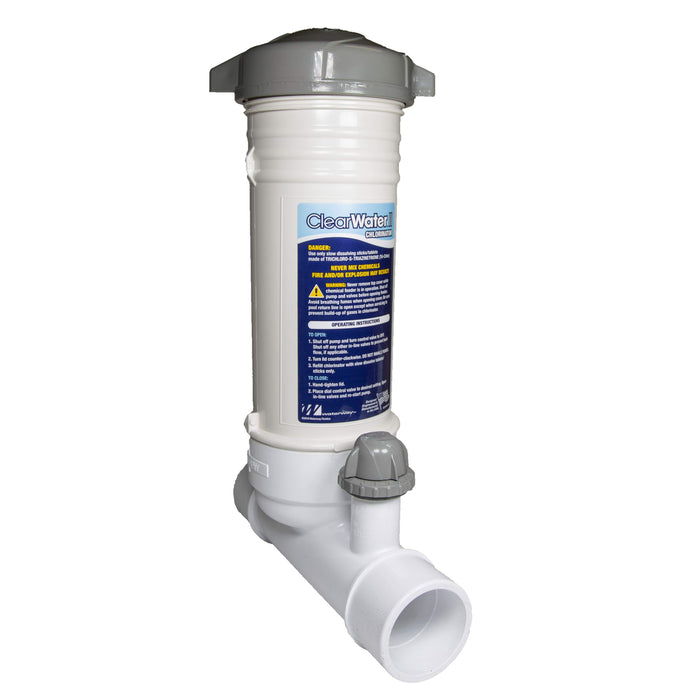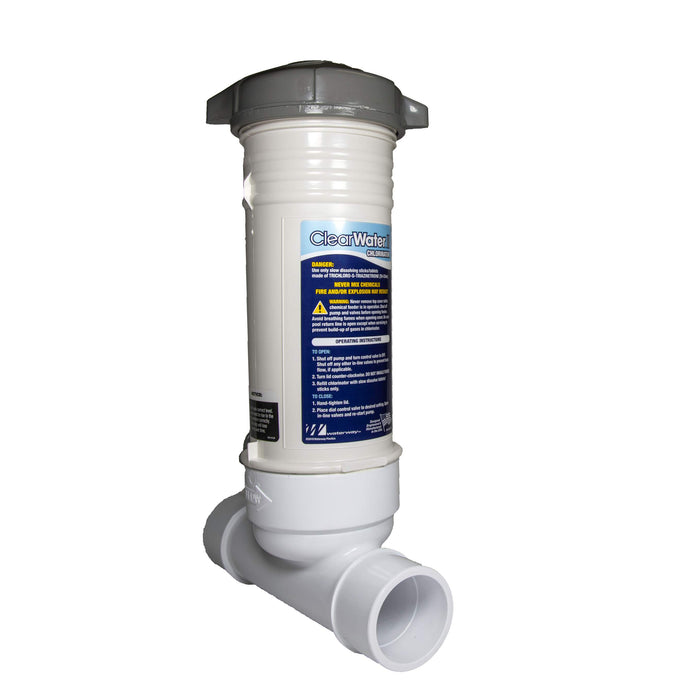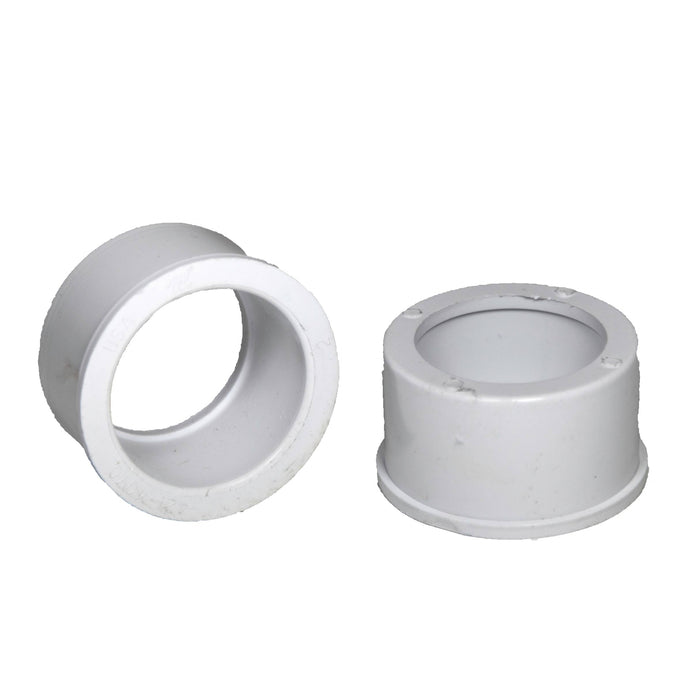 Waterway ClearWater In-Line Chlorine Feeder CLC012-W
This item is IN STOCK
This item is TEMPORARILY OUT OF STOCK
Usually Ships Within 1 Business Day
Expedited Shipping Available
Item Details
waterway ClearWater In-Line Chlorine Feeder CLC012-W

ClearWater In-Line Chlorinators are easy to use and feature a clear vessel design that simplifies knowing when to add chemicals. The ClearWater chemical feeder has a built in check valve to prevent the backflow of water into the chlorinator and the internal chamber design improves performance. The feed dial is easy read and adjust for proper dosage settings.
In-Line chlorinators are installed after the pool filter or if you have a heater they would be installed after the heater. The in-line design allows the chlorine feeder to plumb directly into your 1-1/2" or 2" PVC pipe. This reduces the amount of parts needed to run the chlorinator and improves the installation time.
ClearWater Chlorinator Features:
Works with 1 Bromine and Chlorine Tablets or 3" Chlorine Tablets
Holds up to (12) 3" Chlorine Tablets
2" Socket X 2-1/2" Spigot Plumbing (1-1/2" socket reducers included)
A check valve prevents backflow of water into chlorinator.
Internal chamber designed for improved performance Safe and simple operation
Color: White
Made in the USA
Waterway CLC012-W