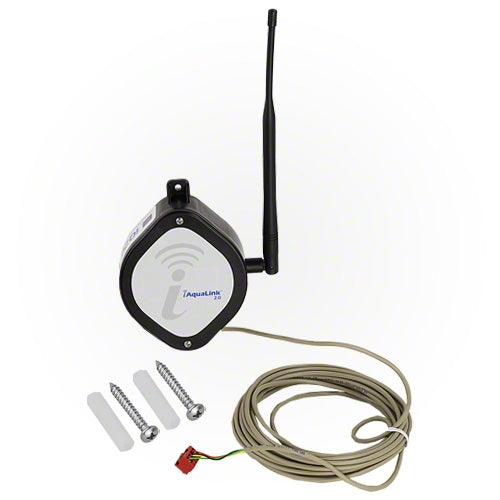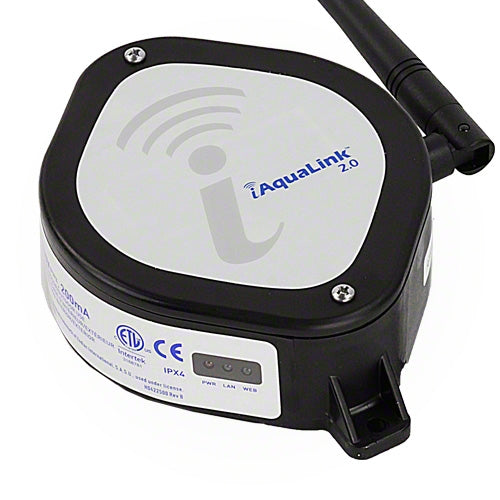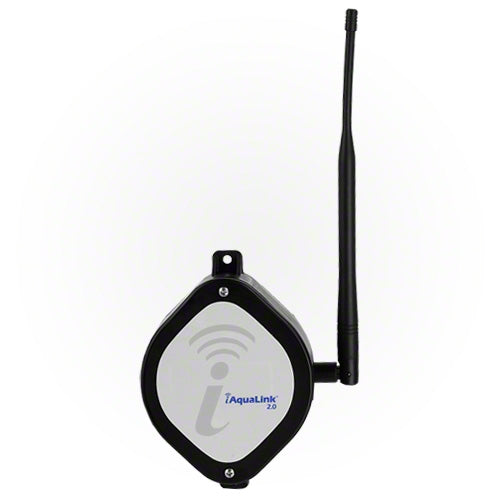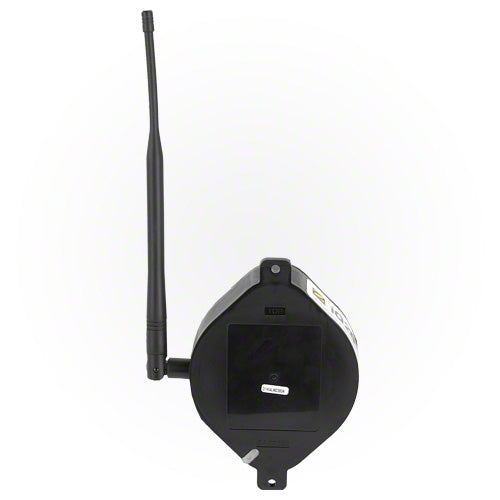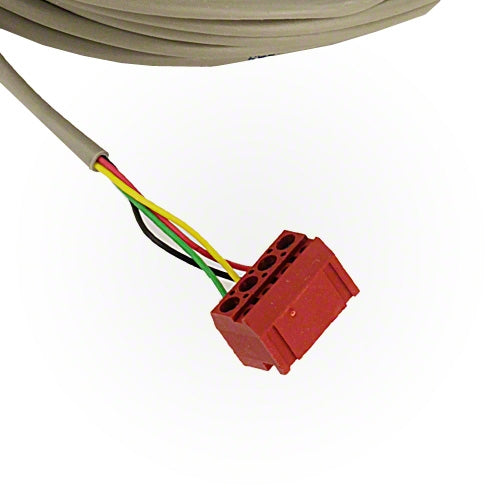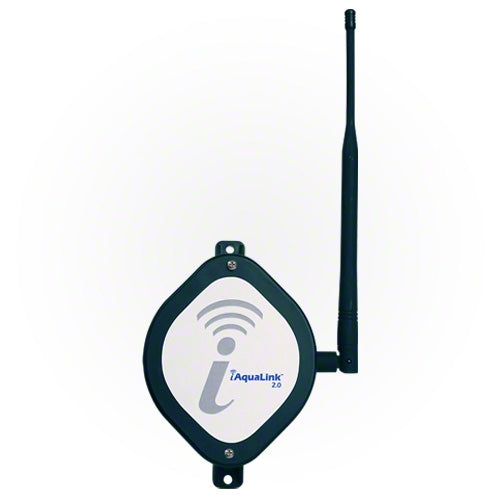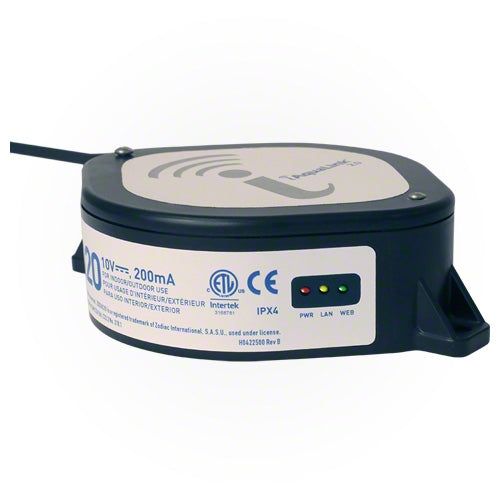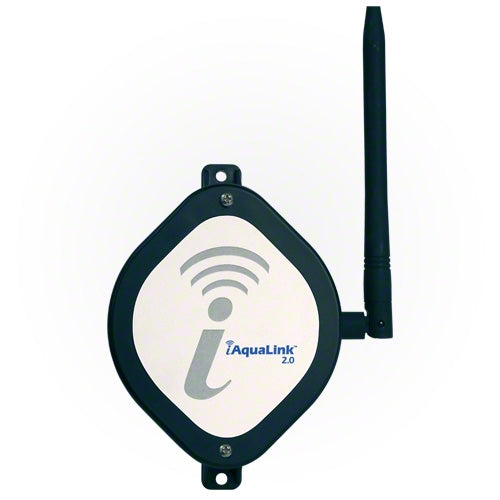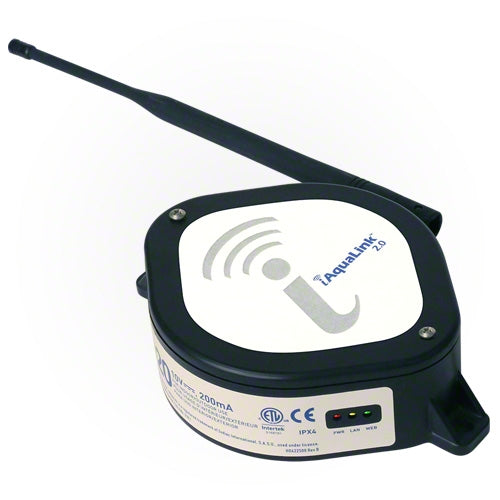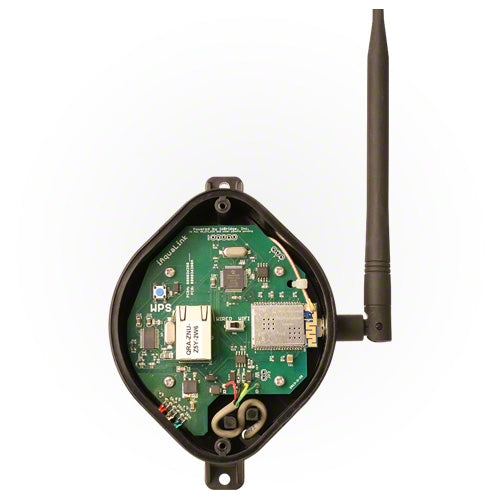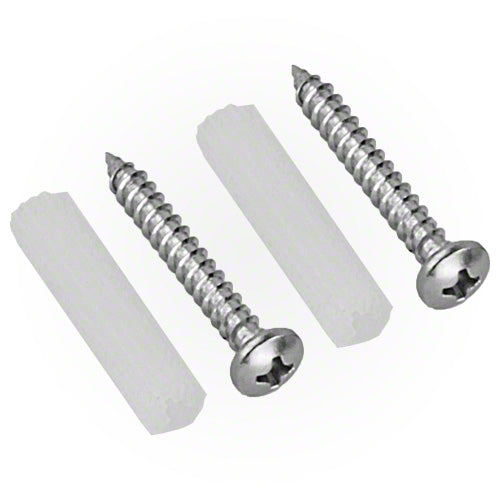 Zodiac AquaLink RS iAquaLink Interface Kit IQ20-A
This item is IN STOCK
This item is TEMPORARILY OUT OF STOCK
Usually Ships Within 1 Business Day
Expedited Shipping NOT Available
Not Available Outside Contiguous US
Local purchase only (Ogden, UT or Las Vegas, NV)
This item is IN STOCK
This item is TEMPORARILY OUT OF STOCK
Pickup or Local Delivery Only
This product cannot be shipped. If you live within our local delivery range, you can choose to have the product delivered to your door, or you can pick it up in store. See below for our location information.
---
Ogden
Sunplay - Ogden
1075 S Depot Drive
Suite 1
Ogden, UT 84404
Store hours:
9am - 5pm, M-F
Item Details
Zodiac iAquaLink Interface Kit IQ20-A

The iAquaLink IQ20-A is for New Jandy AquaLink RS Systems from the year 2007 and newer with software revision R and newer. (How do you check what software revision you have? Go to your control panel and select menu > System Setup > System Help / Information. This will tell you which software revision you have.)

The IQ20-A Includes:

iAquaLink web Connect Device.
AquaLink RS Firmware upgrade.
iAquaLink Features:
iAquaLink 2.0 Upgrade Kit
Doesn't require wires, wall panels or charging bases.
Improved reliability and stronger signal.
Compatible with virtually all residential routers.
Wi-Fi setup can be done wirelessly, using any smartphone, tablet or laptop.
iAquaLink allows you control your pool anytime, anywhere. Using our free app for your smart phone or web-connected device, you can control all the elements of your pool or pool/spa system, even when you're on the go.
iAquaLink can be used on more mobile device platforms than any other pool control system. Free apps available for Apple and Android smartphones and tablets Mobile web-app and is also available for most other smart phones, tablets and eReaders.
Service professionals can troubleshoot and setup the AquaLink System remotely, using just a smartphone, tablet, or web browser.
iAquaLink is Easy and Convenient:
On the golf course or on the go, control your pool anytime, anywhere with iAquaLink.
Most intuitive and user-friendly mobile pool controller ever.
iAquaLink can be used alone, or combined with the complete line of wall-mounted or wireless AquaLink interfaces.
User accounts can be created in minutes, used immediately, and the service is free.
Control multiple pools from a single app.
Complete Control - Monitor and adjust all equipment controlled by the AquaLink system:

Pool Temperature
Spa Temperature
Water Falls
Spillovers
Laminar Jets
Light Dimmers
Color and White Lights
Landscape Lights
Filter Pump
Booster Pump
Pool Cleaner
And much more
The iAquaLink is Powerful & Versatile and is a robust four piece system consisting of:
User Interface – Your smart phone, tablet, or web-connected device
iAquaLink Service – User account provides security, customization and multi-pool control
Web Connect Device – attaches to your pool's automation system**
AquaLink Automation System – Control panel that connects to your pool equipment
Upgrades available for virtually any AquaLink, Jandy or Zodiac controller ever made
No unsightly wires, wall panels, or charging bases required
Compatible with virtually all residential WiFi and Ethernet networks
Easy, hassle-free online registration.
Technical Details:
Requires an iAquaLink device, and an AquaLink RS or AquaLink PDA Pool/Spa control system.
Requires a quality Wi-Fi signal or Ethernet connection at the iAquaLink device.
Requires a free iAquaLink account.
Multi-language support.
Smartphones and/or tablets not included with the purchase of iAquaLink.
Known As:
Jandy IQ20-A
Zodiac IQ20-A