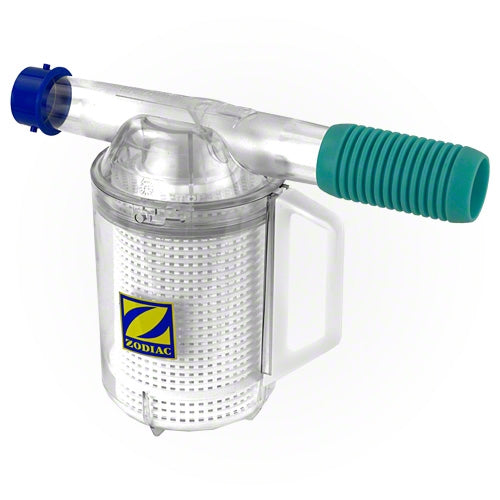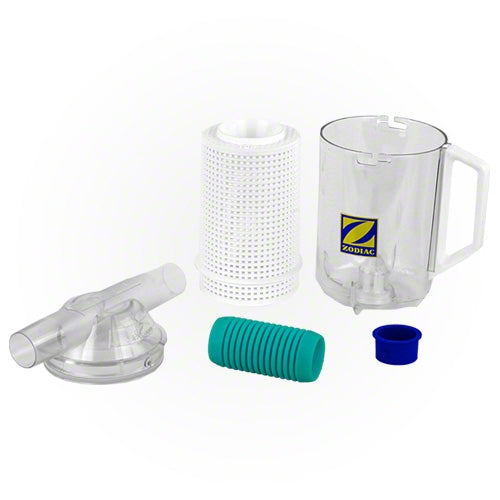 Zodiac Baracuda Leaf Catcher
This item is IN STOCK
This item is TEMPORARILY OUT OF STOCK
Usually Ships Within 1 Business Day
Expedited Shipping Available
Item Details
Zodiac Baracuda Leaf Catcher
The in-line leaf catcher collects leaves, twigs, and grit before it reaches the pump basket. It will work with almost all automatic pool cleaner hoses for the ultimate in versatility.
The Baracuda Leaf Catcher has a larger capacity for debris and leaves than the average pump basket. Cleaning is easy because only the canister and basket needs to be handled. With the unique T-Trap connection, all vacuum hoses remain connected while it is removed to be emptied and cleaned.
The unique design of the leaf catcher uses the pool cleaner's own water flow to create a vacuum within the trap, compacting and holding more leaves and debris, so there's less to empty. It has a convenient handle for easier cleaning and emptying. It even has a built-in drain plug to empty the water, for easier canister handling.
Features:
Connects to your vacuum hose to collect debris, leaves, twigs before they clog your pump
Large capacity basket
Easy to open and clean out
Built-in drain plug and convenient handle
Zodiac W26705